Coconut Cream Pie
Here's a very easy recipe for Coconut Cream Pie.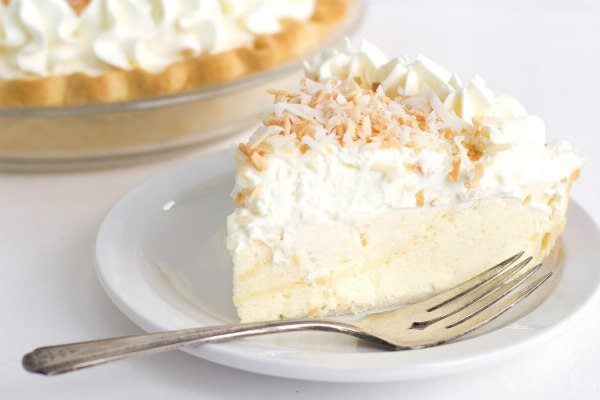 I once was not a fan of coconut.  It's true!  I'd taste all things coconut and spit them out in disgust.  Thankfully, my tastebuds matured and I can now enjoy the deliciousness of coconut like everyone else.
I prefer it toasted.  This pie is creamy and wonderful.  Thank goodness for coconut!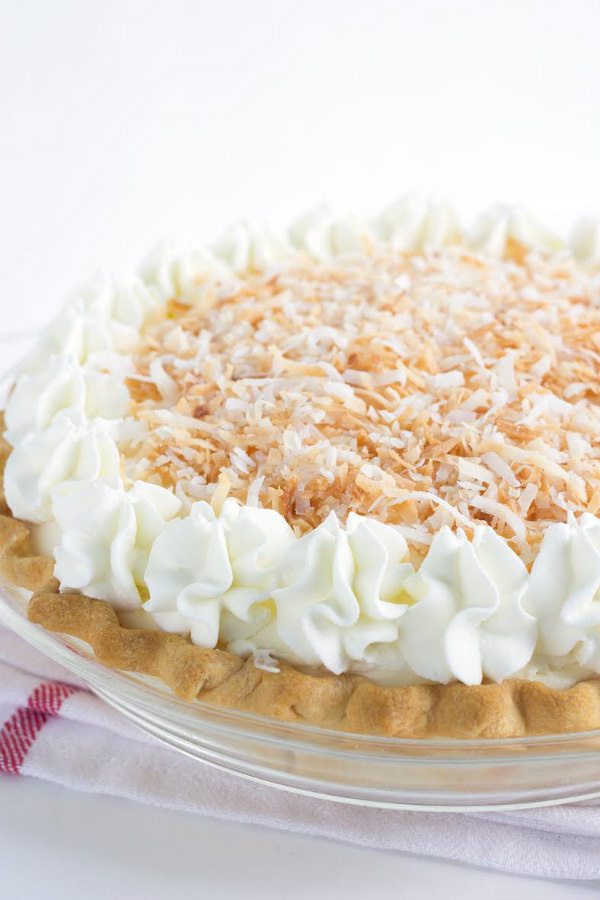 Yield: One pie
Prep Time: 25 minutes (plus chill time)
Cook Time: 5 minutes
Coconut Cream Pie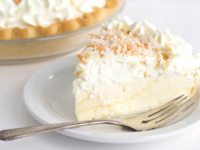 Ingredients:
1 tablespoon gelatin
1/4 cup cold water
3 large eggs, separated
1/2 cup granulated white sugar
1/4 teaspoon salt
1 teaspoon vanilla extract
1 cup milk, scalded
2 cups heavy whipping cream, whipped until stiff
One 10-inch baked pie crust
3/4 cup shredded coconut
Directions:
In a small bowl, sprinkle the gelatin in the cold water.
In a large bowl, whisk together the egg yolks, sugar, salt and vanilla. Slowly whisk in the hot milk. Pour the mixture into the top of a double boiler. Stir and cook until the mixture coats the spoon when a spoon is inserted and pulled out. Add the gelatin to the hot mixture, and stir until dissolved.
Pour the custard into a large bowl and refrigerate until it becomes syrupy and thickened.
Use an electric mixer in a large bowl to beat the egg whites until stiff. Fold the egg whites and 1 cup of the whipped cream into the chilled mixture. Pour the cream filling into the baked pie crust and spread to the edges.
Top the pie with the remainder of the whipped cream (sweeten it if you'd like), and sprinkle coconut on top (see tips below).
SOURCE: RecipeGirl.com
Here are a few more cream pie recipes you might enjoy: