Blackberry Crisp
Here's a delicious, summer dessert recipe:  Blackberry Crisp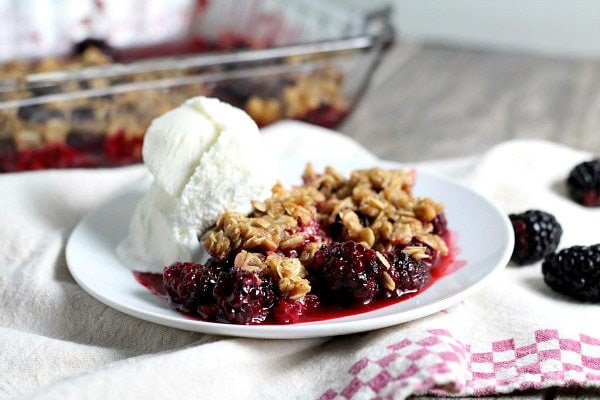 This is a perfectly delicious dessert to make in the summer… when berries are at their ripest.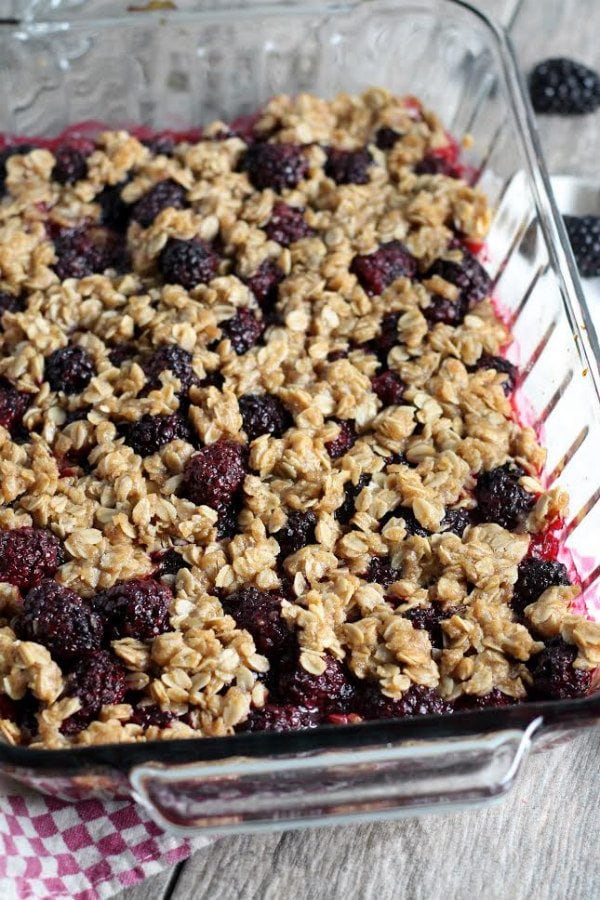 Whip it up in just 15 minutes and toss it in the oven.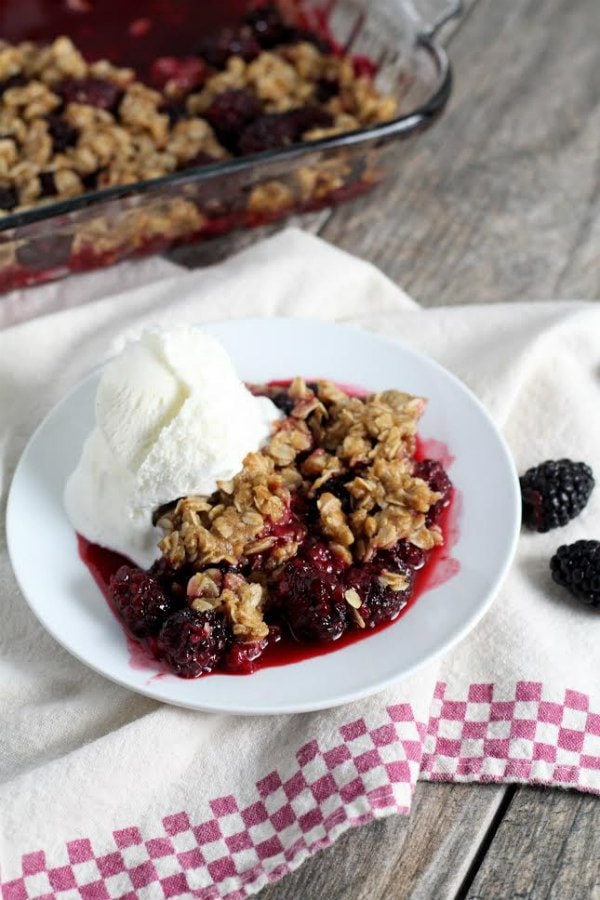 Fresh out of the oven, it's even more beautiful when served with vanilla ice cream.
Yield: 8 servings
Prep Time: 15 minutes
Cook Time: 30 minutes
Blackberry Crisp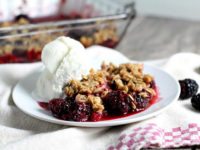 Ingredients:
4 cups fresh blackberries
1 tablespoon freshly squeezed lemon juice
2 tablespoons granulated white sugar
1/3 cup all-purpose flour
1 cup oats
1/2 cup firmly packed brown sugar
1 teaspoon ground cinnamon
1/3 cup butter, melted
vanilla ice cream, for serving (optional)
Directions:
Preheat oven to 375 degrees F. Butter an 11x7-inch or 9x13-inch baking dish.
Spread blackberries in prepared dish. Sprinkle with lemon juice and sugar.
Combine remaining ingredients and sprinkle over berries.
Bake 30 to 35 minutes.  Serve with ice cream, if desired!
SOURCE: RecipeGirl.com
Here are a few more fruit crisp recipes you might enjoy: