Caramel Squares
Here's an easy recipe for rich and wonderful Caramel Squares: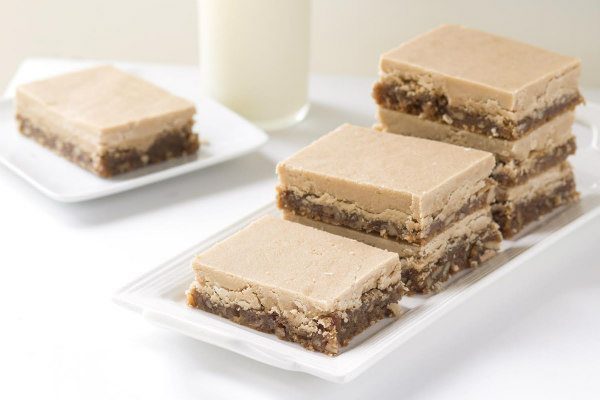 These delicious bars have a toffee- pecan crust and a thick layer of caramel frosting.  They're rich!  They're so good!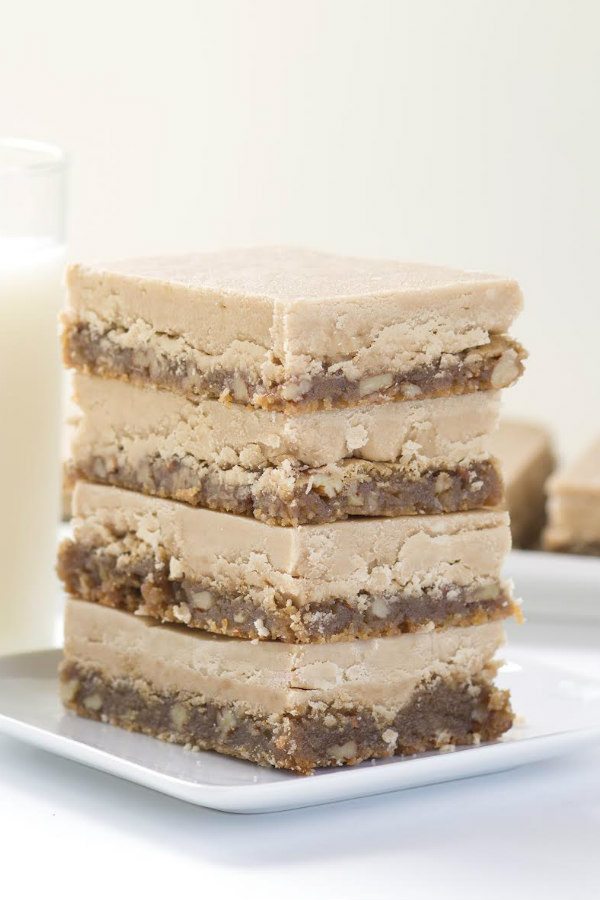 Yield: 32 bars
Prep Time: 20 minutes
Cook Time: 20 minutes
Caramel Squares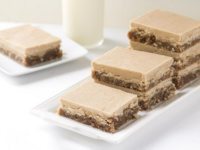 Ingredients:
BARS:
2 cups packed light brown sugar
1 1/2 cups all-purpose flour
1 cup chopped pecans
1/2 cup (1 stick) melted salted butter
2 large eggs
2 teaspoons baking powder
2 teaspoons vanilla extract
FROSTING:
1 cup packed light brown sugar
1/2 cup whipping cream
2 tablespoons salted butter
1 teaspoon vanilla extract
1 pound powdered sugar
Directions:
Preheat oven to 350 degrees F. Spray a 12x15-inch pan with nonstick spray.
Prepare the bars: In a large bowl, mix together the bar ingredients. Stir until well combined. Pat this layer evenly into the pan.
Bake for 20 minutes (should be still soft). Remove from oven and cool slightly before covering with frosting.
Prepare the frosting: Combine the brown sugar, cream and butter in a saucepan and bring to a hard boil for 1 minute. Add the vanilla and stir in enough powdered sugar until the mixture is spreadable (approx. 1 pound). Spread on top of the cooled bars. Let the frosting set before cutting (you may with to refrigerate the bars until slightly firm for neater cutting).
SOURCE: RecipeGirl.com