Lemon Blackberry Bread
Another delicious bread recipe: Lemon Blackberry Bread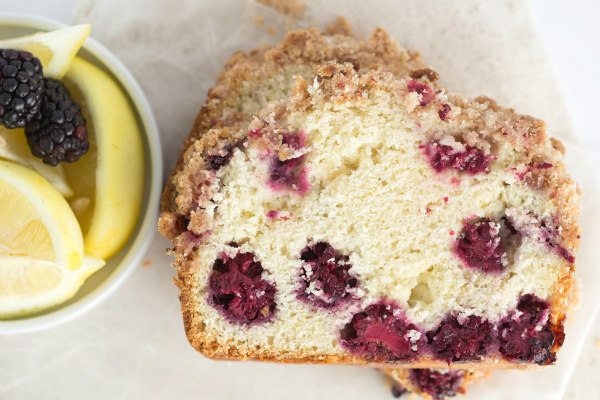 The lemon- blackberry flavor combo is a good one.  And the crumbly topping on this bread is to die for!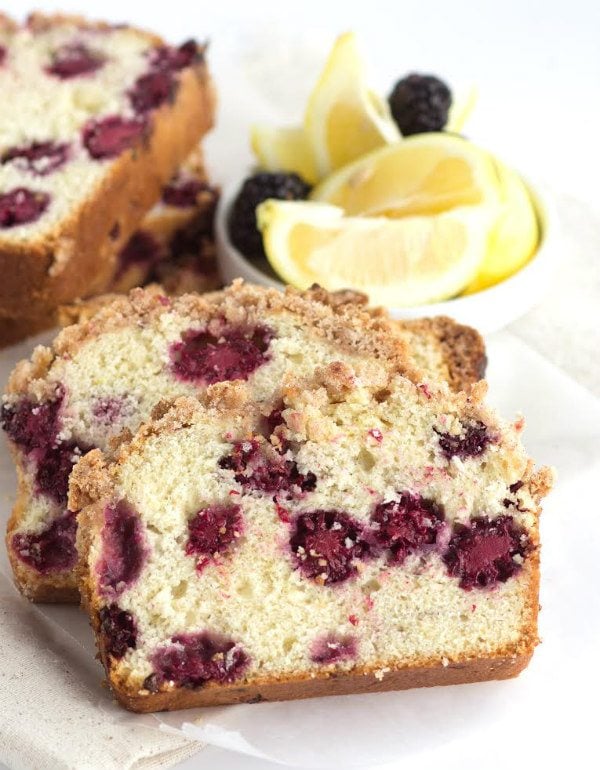 Yield: 1 (9-inch) loaf
Prep Time: 15 minutes
Cook Time: 50 to 60 minutes
Lemon Blackberry Bread
Juicy, flavorful berries in every bite- this is a good one.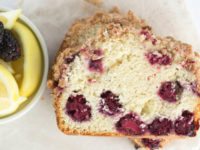 Ingredients:
TOPPING:
1/2 cup granulated white sugar
1/3 cup all purpose flour
4 Tablespoons (1/2 stick) unsalted butter, at room temperature
1 teaspoon grated lemon zest
1/2 teaspoon ground cinnamon
BREAD:
3/4 cup granulated white sugar
4 Tablespoons (1/2 stick) unsalted butter, at room temperature
1/2 cup milk
1 large egg
2 cups all purpose flour
2 teaspoons baking powder
1/4 teaspoon salt
2 cups fresh blackberries
1 Tablespoon grated lemon zest
Directions:
Preheat oven to 375°F. Spray 9 x 5-inch loaf pan with cooking spray.
Prepare the topping:  Stir together topping ingredients in a small bowl. Set aside.
Prepare bread: In a medium bowl, use an electric mixer to combine the sugar and butter.  Then mix in the milk and the egg until smooth.
In a separate bowl, whisk together the flour, baking powder and salt. Stir into the wet mixture just until combined. Gently fold in the blackberries and lemon zest.
Pour the batter into the prepared pan and sprinkle with the topping. Bake until topping is deep golden and has formed a thick crust (50 to 60 minutes). Cool in pan 5 minutes, then transfer to a wire rack to continue cooling.