Spiced Pear Butter
This is fabulous spread onto warm breakfast breads: Spiced Pear Butter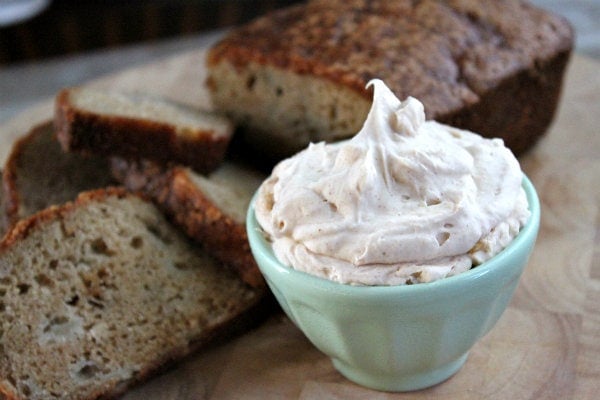 Yield: 1 1/2 cups
Prep Time: 10 minutes
Spiced Pear Butter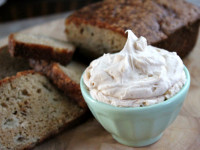 Ingredients:
3/4 cup (1 1/2 sticks) unsalted butter, at room temperature
1 medium very ripe pear, unpeeled, cored, and cut into 1-inch pieces
2 tablespoons honey
1 teaspoon freshly squeezed lemon juice
1/2 teaspoon ground cinnamon
1/4 teaspoon grated lemon zest
1/8 teaspoon freshly grated nutmeg
Directions:
 In a food processor, process the butter for about 20 seconds. With the motor running, add the pear- a little at a time, through the feed tube, processing until smooth. Add the remaining ingredients and process until well blended (20-30 seconds), scraping down the work bowl as needed.
To store, pack the butter in a bowl, cover and refrigerate. Or, chill slightly and then roll into a log. Wrap in plastic wrap and refrigerate. Serve the log cut into slices (for serving with breakfast breads).
SOURCE: RecipeGirl.com