Chicken Pasta Primavera
Great recipe for tonight's dinner: Chicken Pasta Primavera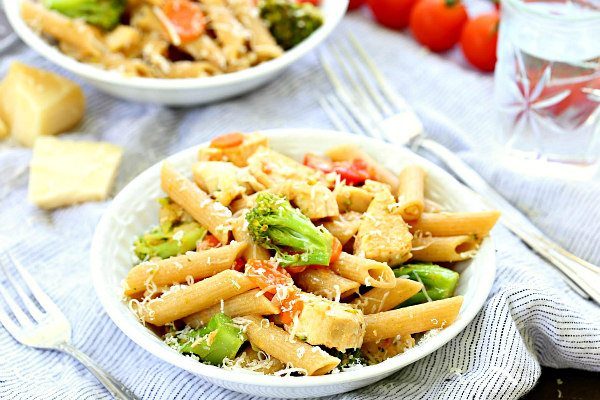 This is a very fresh and healthy pasta recipe- packed with veggies.  No cream sauce in sight!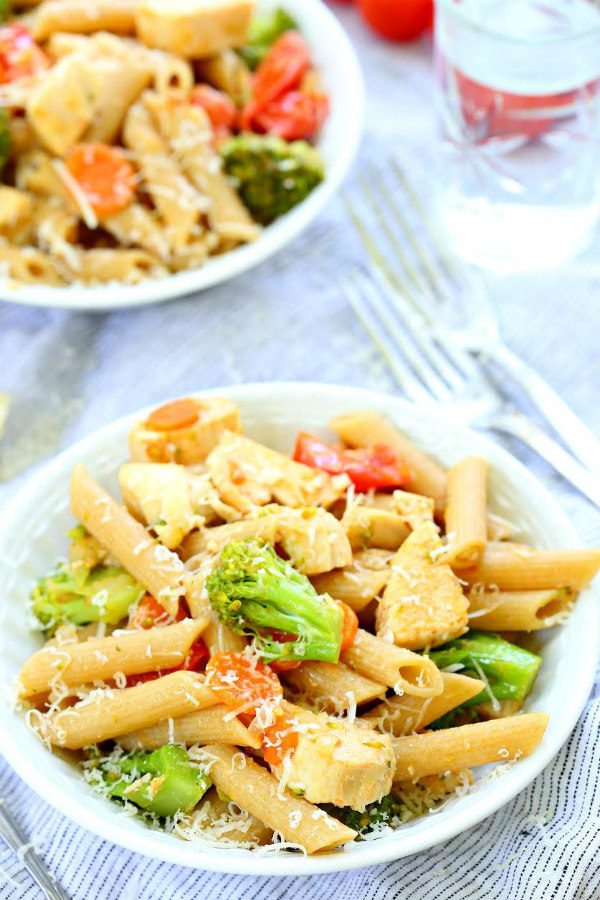 Yield: 4 to 6 servings
Prep Time: 20 minutes
Cook Time: 15 minutes
Chicken Pasta Primavera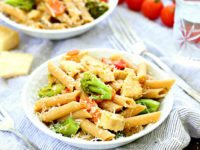 Ingredients:
4 tablespoons olive oil
2 cups fresh broccoli florets
1/2 cup chopped onions
2 cloves garlic, finely chopped
1 medium carrot, peeled and julienned
2 cups cooked chicken, cut into bite-sized pieces
salt to taste
3 medium tomatoes, diced
1 pound pasta, cooked to package directions
1/2 cup Parmesan cheese, grated
2 tablespoons fresh parsley, chopped
Directions:
Heat the oil in a large skillet over medium heat. Add the broccoli, onion, garlic and carrot. Stir frequently, until the broccoli is crisp and tender (about 10 minutes.)
Stir in the chicken, salt and tomatoes. Heat for 3 minutes or until the chicken is heated.
Spoon the chicken mixture over the drained pasta. Sprinkle with Parmesan cheese and parsley. Serve hot.
SOURCE: RecipeGirl.com
Here are a few more pasta recipes you might enjoy: