Fig and Gruyere Palmiers
Here's a super easy appetizer recipe for Fig and Gruyere Palmiers!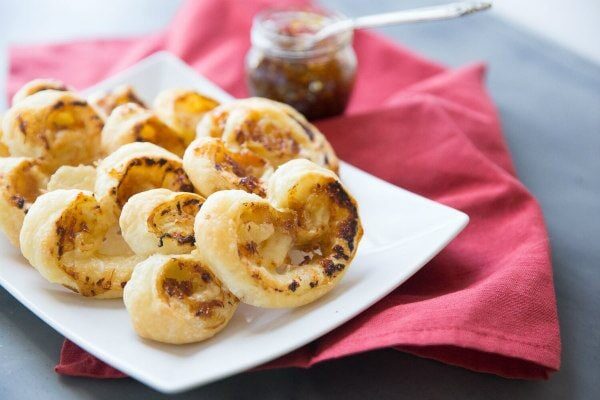 Palmiers are a super easy appetizer to assemble, and they're impressive to serve too. This three-ingredient-recipe is quite a delicious version.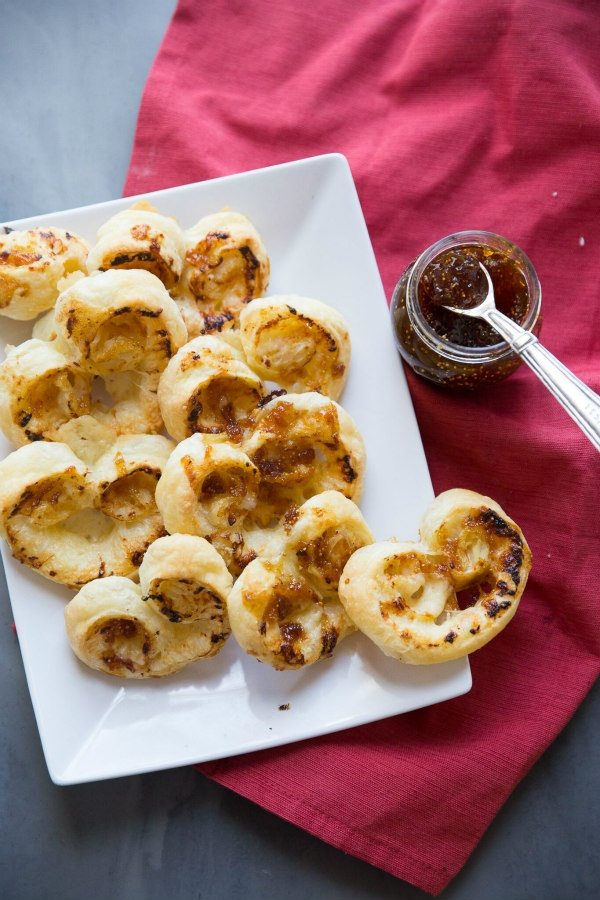 Yield: 28 appetizers
Prep Time: 15 minutes
Cook Time: 12 minutes
Fig and Gruyere Palmiers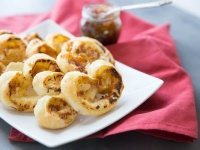 Ingredients:
1/2 (17.3 ounce) package frozen puff pastry (1 sheet), thawed
1 cup (4 ounces) shredded Gruyère cheese, divided
1/4 cup fig preserves, softened in the microwave for a few seconds
Directions:
Preheat oven to 400°F.
On a lightly floured surface, roll puff pastry sheet into a 14 x 10-inch rectangle. Sprinkle with Gruyère cheese. Roll both narrow ends of puff pastry sheet in to meet in center of rectangle.
Cut roll into 1/4-inch slices (which is easiest to do when you saw gently with a bread knife). Place slices on parchment paper-lined baking sheets; brush with melted preserves.
Bake for 12 minutes or until golden. Serve warm.